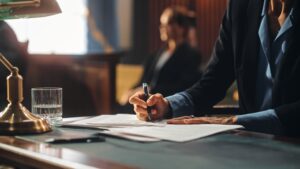 Tort law in Florida relates to any civil case where the party bringing the action is seeking compensation for damages. Basically, torts are just another word for any civil wrong that causes harm—such as a personal injury case. These damages can include mental and physical pain and suffering, lost wages, loss of enjoyment of life, and medical expenses . The party bringing the lawsuit will seek damages that have occurred in the past as well as any damages that they are reasonably sure of to occur in the future.
As a personal injury lawyer in Hernando County, FL, I can tell you that some of the different types of torts you are likely to see include all kinds of negligence, including legal and medical negligence, defective product litigation, assault and battery, slander or libel, intentional infliction of emotional distress, trespass, and a variety of other actions.
The law of torts does differ from state to state, however. Florida is a common law state where a trial court judge is required to follow the appellate decisions of appeals courts, the Supreme Court of Florida, and the Supreme Court of the United States. They are also required to follow statutes passed by the legislature or federal laws passed by Congress.
In Florida, lawyers that handle personal injury and tort cases do so on a contingency fee basis. This means that they take a percentage of recovery and advance all other costs rather than being paid on an hourly basis.