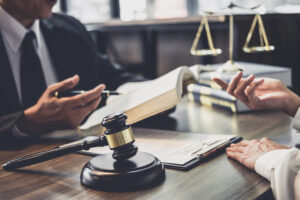 Filing for divorce is a major decision, emotionally and legally. Whether you are certain about separation or considering your options, the following is information you should know about the legal process. Reach out to our divorce lawyers in Pasco County, Florida, for detailed information tailored to your circumstances.
Residency
To file for divorce in Florida, you must demonstrate that you or your spouse has been a resident for at least six months. While proving residency is straightforward for most couples, it can be complicated if you recently moved, maintain multiple properties, or have otherwise unusual living circumstances. Consult with a divorce lawyer if you're uncertain whether you qualify for residency in Florida or your specific county.
Marriage
It may be too basic or obvious, but you must also be able to prove your marriage exists in order to file for divorce. Most couples have a legal record of their marriage from the state (or county) in which their marriage was performed. If you've lost your certificate, you can request the document from the local court. However, some couples have more unusual circumstances, in which case it is best to talk to a divorce lawyer as soon as possible.
Irretrievably Broken
Fortunately, Florida is a no-fault state, meaning that you are not required to either prove your spouse has ruined your marriage or admit your own guilt. All you must do is claim that your marriage is "irretrievably broken." An attorney can walk you through what this simple step entrails and help you determine whether you should move on to a regular dissolution of marriage or a simplified one.