Divorce Lawyer in Hernando County, FL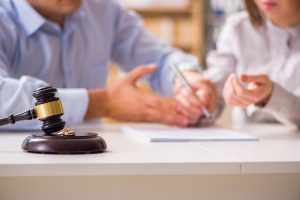 Family law issues can be emotionally challenging. Dealing with such a significant change in your life can make it impossible to determine your next steps, especially since divorce requires careful attention and discretion. Fortunately, the process is more comfortable with an experienced and skillful lawyer on your side. Look to the Law Office of James R. Jones Jr., P.A., for a supportive and comprehensive divorce lawyer in Pasco County, FL. Mr. Jones provides the needed resources to help you during this difficult time.
Seek our law firm before you undertake divorce proceedings to help protect you and your children's future. As a longtime divorce lawyer in Hernando County, FL and the surrounding areas, James R. Jones Jr., has the knowledge and expertise needed to navigate all aspects of family law. We advocate on behalf of each client to the fullest extent, including issues of child custody and visitation. Contact us today at (352) 683-0234 to learn more about our services or if you are seeking a custody lawyer in Pasco County, FL.
You Deserve Compassionate Legal Guidance
When you visit our family law office, you can rest easy knowing you've trusted your divorce to a team that understands the gravity of your situation. Mr. Jones and his staff go above and beyond the call of duty, treating each case they undertake with the respect it deserves. Enjoy peace of mind knowing we're here to help, no matter the complexity of your divorce.
When it comes to divorce, it helps to remain prepared for the unexpected. To do that, you need a divorce lawyer who won't quit. Our firm stands behind you during every step of the divorce arbitration process. Mr. Jones and his team offer reliable advice on each obstacle you stand to encounter, from financial planning to post-divorce modifications. Plus, we specialize in:
Child Custody
Child Support
Parenting Time
Alimony
Equitable Distribution of Assets & Debts
Attorney Fees & Costs
Relocation of Residency Out-of-State
Contested & Uncontested Divorce
Complex Marital Assets
High-Asset Divorce
Advice You Can Always Rely On
As a veteran law firm, we pride ourselves on understanding your case thoroughly, whether you're undertaking a contested or uncontested divorce. In a contested divorce, both parties cannot agree on whether they should get a divorce, or they disagree on the actual terms of the divorce. As with any legal dissolution of marriage in Spring Hill, FL, we focus on each individual aspect, including the division of assets and alimony.
Uncontested divorces, on the other hand, are the most common types of divorces we mediate. This type of divorce is a simple and inexpensive way to end your marriage; best of all, it can help all parties involved maintain their dignity. We are always looking for ways to ease your burden and support you throughout the proceedings.
For more information about the legal dissolution of marriage process, contact our firm. We proudly serve clients in Spring Hill, Florida, and surrounding areas.