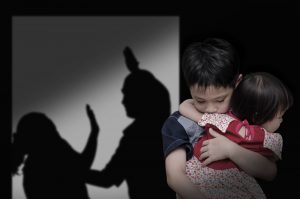 Regardless of what that old saying tells us to believe, you never hurt the one you love.
There's no excuse for violence because it is not an answer or a solution. It just becomes another part of the problem and causes it to grow rather than recede.
The team at the Law Office of James R Jones Jr, P.A., has seen the effects of domestic violence on the clients they support and want to provide this information to highlight how domestic violence affects the entire family and what solutions are available.
While women are most often the target of domestic violence, they are not the only victims who can benefit by seeking a domestic abuse lawyer in Hernando County, FL. Men are abused, and so are children. Regardless of who the target is, the effects are felt throughout the entire family unit. The abused person is hurt physically, mentally, and emotionally, while other members are touched by the fallout as well.
It's not possible to see one family member hurting another and not be hurt yourself. Imagine the scenario of one parent striking another in front of a child and the damage that's doing. A person doesn't have to be hit to be hurt.
If you find yourself in a situation that you need to get out of, remember that a domestic abuse lawyer in Hernando County, FL, is ready to help you today to take strides toward a better tomorrow.