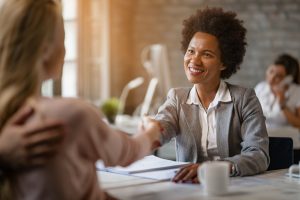 When it comes to personal injury, it can be a very challenging legal process to navigate on your own, especially if you are trying to get the compensation you deserve. That is why choosing the right personal injury lawyer in Hernando County, FL, is essential so you can recover properly and as stress-free as possible. Getting the right treatment can be helpful for any injury you may have gotten at work, in a car accident, and many other scenarios; a lawyer will understand how the law works in your state and even your specific area.
If you are wondering what the best way is to choose personal injury lawyers is, consider these tips:
Ask for Lawyer Referrals from People Around You
Research Personal Injury Attorneys Online
Make a List of Criteria That is Important To You
Compile A List of Lawyers That Match Your Needs
Review Each Lawyer's Credentials and Track Record
Consider Firm Size, Availability, and Experience
Call the Law Office to Set Up a Consultation
Meet With Different Attorneys to Explore Your Options
Choose the Best Lawyer for Your Case
Doing your homework goes a long way when you are picking the right attorney to represent your case. Considering how many different legal scenarios fall under the personal injury umbrella, you will need someone that specializes in your specific situation.
Contact the Law Office of James R. Jones, Jr., P.A for more information about their legal services. Book a consultation to get the personal injury lawyer you need.