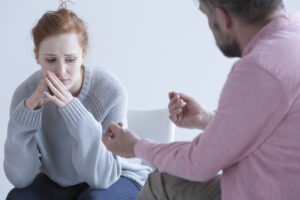 It isn't always easy to tell whether a relationship will turn abusive. While some warning signs might appear right away, in a lot of situations, the behaviors begin to appear over time and in many different forms. Still, while every relationship is different, there are several signs of domestic violence to watch out for. It is a smart idea to reach out to a domestic abuse lawyer in Hernando County, FL, if you or someone you care about is in a relationship with someone who:
Is Jealous of Your Friends & Family
Isolates You from Others
Controls Your Access to Money
Criticizes & Puts You Down
Threatens to Take Away or Harm Your Children
Intimidates You with Verbal Threats or Weapons
Pressures You to Have Sex or Use Drugs or Alcohol
Possessive and controlling behaviors often intensify as your relationship grows. That is why it is a smart idea to take action now before things escalate into an emergency situation. By working with a domestic abuse attorney, you are able to gain a lot of helpful resources that can help you or your loved one get out of their abusive situation. An attorney can help you with safety planning, crisis intervention and counseling, orders of protection, and information and referral services.