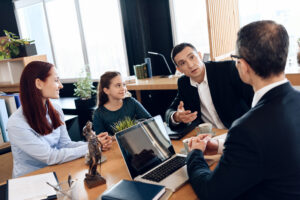 Dealing with child custody issues can be a challenging and emotional experience. Whether you are filing for custody or fighting to maintain your parenting rights, it is crucial to have a skilled and experienced family lawyer on your side. Family law in Hernando County, FL, can be complex, and without the right guidance and support, it is easy to make mistakes that could impact your future and your child's well-being. That is why we will discuss some of the essential questions that you must ask during a child custody case consultation.
What Is the Lawyer's Experience in Family Law?
The first question to ask your potential attorney is about their experience in family law. Understanding their background, qualifications, and competence in these types of cases will give you the confidence you need to know you are in good hands.
What Is Your Strategy in Dealing with Child Custody Cases?
Next, ask your potential lawyer about his or her strategy for child custody cases. Ask them how they propose to approach the case, and the possible outcomes for each course of action they suggest. It is important to know how they plan to protect your interests and achieve the custody goals that you have in mind.
Do You Provide Regular Status Updates?
Another good question to ask a prospective family lawyer is about their communication level. During a child custody case, it is important to receive regular case updates and be able to communicate effectively with your attorney. A reliable lawyer should provide regular status updates, respond to your questions and inquiries in a timely manner, and keep you informed of any changes that are happening in your case.
What Are the Fees Associated with Your Legal Services?
Child custody cases can be expensive, so it is crucial to understand what you are paying for when you hire a family lawyer. Asking for their rates, fees, and billing requirements upfront is essential to avoid any financial surprises later. Consider discussing their payment plan options, retainer fee policies, and any other billing details you want to know.
What Is Your Opinion on My Case?
Last, but not least, it is essential to get the attorney's opinion on your case. Ask them if they believe that you have a good chance of winning custody and what your options may be. It is important to have an honest evaluation of your case, the potential challenges, risks, and benefits, so that you can make informed decisions moving forward.